I have always been a staunch user and collector of the Olympus Trip 35.
It doesn't need me to tell you how fabulous it is….there are literally thousands of pages devoted to it on the internet.
And so far, since January 2013 right on up to the present, I have refurbished and sold so many of them, I've lost count!
The most recent was purchased by Kieran, a great guy who lives here in Vancouver. In fact, he purchased one with a custom blue lizard covering initially, then came back and bought another one as well, having gifted the first one to a friend.
So, Kieran….here's looking at you, guy….I know you'll enjoy using it!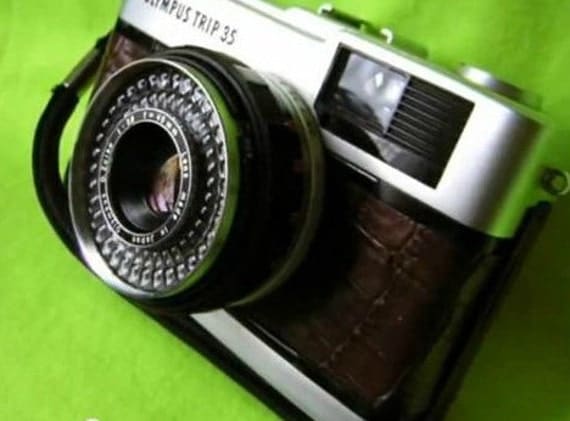 🙂